Learn to build your career with the right professional relationships
No one succeeds or fails alone. I like to define failure as a temporary setback from the lack of seeking, possessing, or utilizing the right relationships. Whether you're at the start of your career or a seasoned professional the right relationships can help you fast-track your career, grow your business, land that promotion, and much more. In this book, I share my philosophy and proven techniques to achieve success through networking and building the right types of relationships.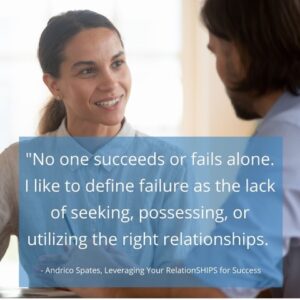 the 10 different types of professional relationships
how to choose and acquire the correct type of relationships for your goals
Strategies to leverage those relationships to achieve success in your career
Early career professionals
searching for the "secrets" to career advancement
Entrepreneurs
Looking to acquire partners and fully utilize their network
Seasoned professionals
Looking to achieve their next career goal and successfully help and influence others in their careers.
How this Book is Helping others
Here Is What readers Are Saying
"This book provides practical tips on choosing the right professional relationships for your career. I enjoyed the chapter on having a sponsor to advocate for you and how impactful this can be for career advancement. Overall, the book gives a formula that you can follow as you navigate your education, employment, and life journey."
"This book provides an easy framework for success. I will be leveraging it in my organization going forward"."
"For both seasoned and upcoming individuals interested in building their career, Leveraging your Relationship for Success is a must-read. This book is comprehensive, yet concise. Showcasing the importance of building relationships and networking. My entire outlook on this topic has been completely changed!"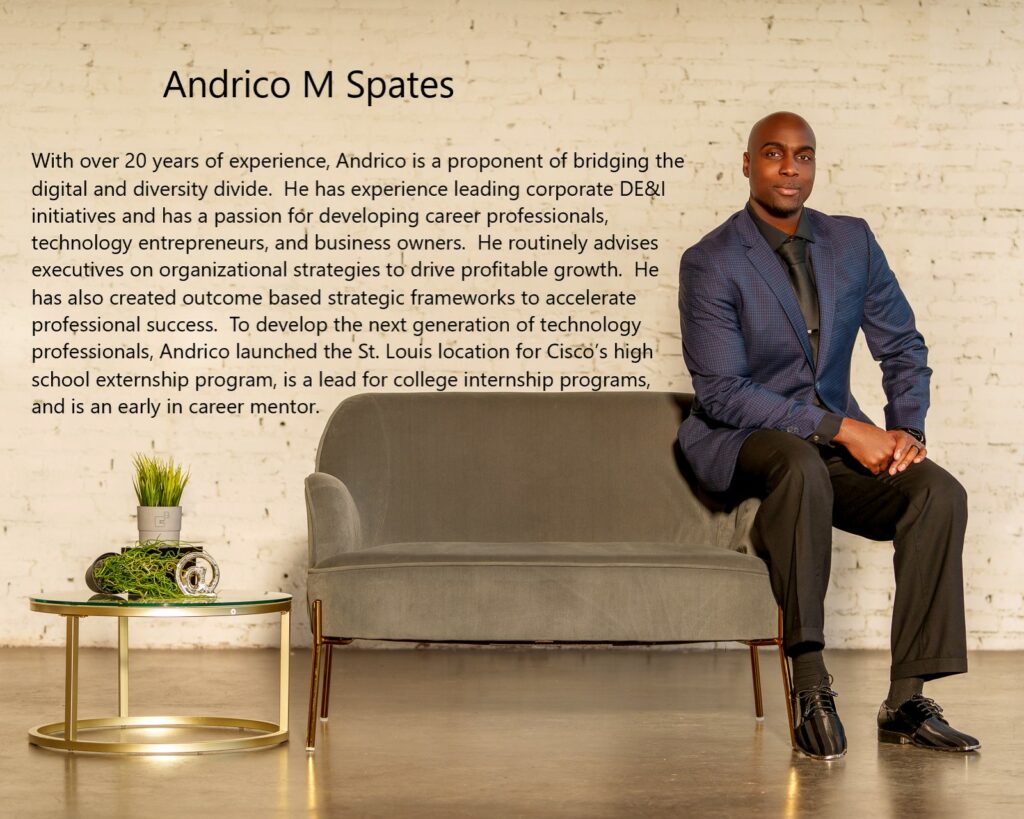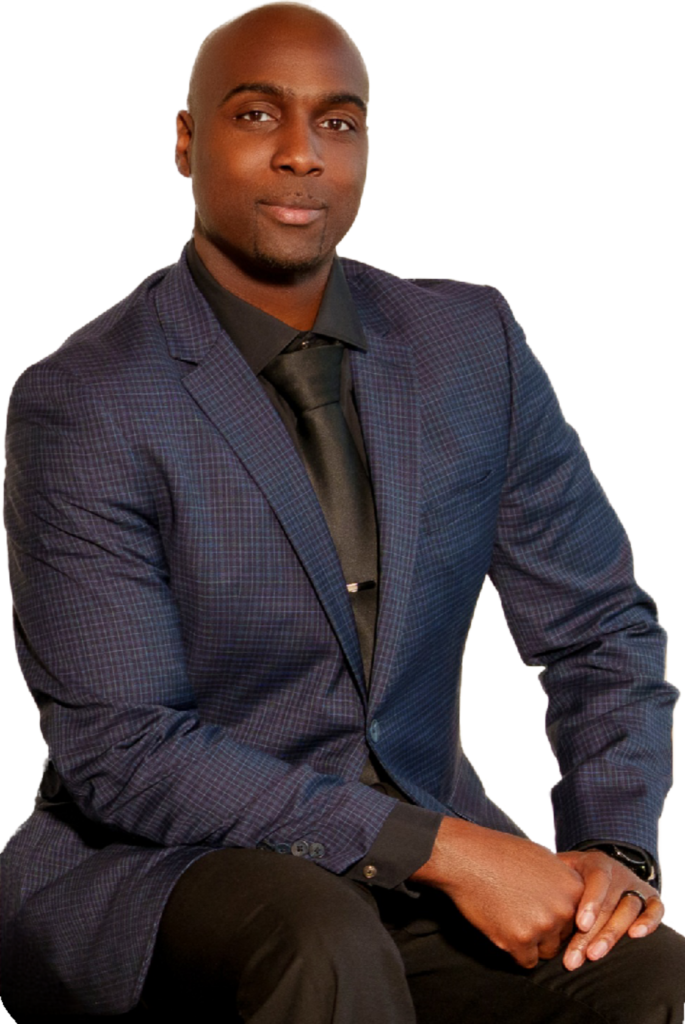 With over 20 years of experience, Andrico is a proponent of bridging the digital and diversity divide.  He is experienced leading corporate DE&I initiatives for a Fortune 100 company and has a passion for developing career professionals, technology entrepreneurs, and business owners.  He routinely advises executives on organizational strategies to drive profitable growth and he has also created outcome based strategic frameworks to accelerate professional success.  To develop the next generation of technology professionals, Andrico launched the St. Louis location for Cisco's high school externship program, is a lead for college internship programs, and is an early in career mentor.